Family Dentist Albany, NY
A Team of Professionals
As a part of the Rose DentalTeam, each of us enjoys a unique opportunity to work side-by-side with some of our most respected colleagues. As a patient, you benefit by having both general dentists and specialists right here ready to help you.
At Rose Dental Associates, we consider ourselves to be part of a family. The warmth and concern that you feel here is our way of letting you know that as one of our patients, you are part of our family, too.
Dr. Erik Hageman
Albany, NY
Rose Dental Associates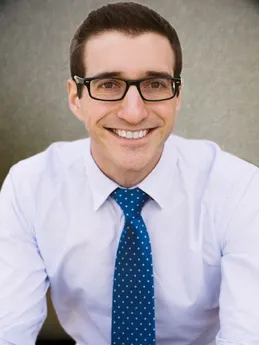 Dr. Erik Hageman is a general dentist at Rose Dental Associates. He studied dentistry at SUNY Buffalo School of Dental Medicine , where he graduated Magna Cum Laude after receiving his Bachelor's in Physics from CUNY Hunter College with honors.
Dr. Hageman did an Advanced Education in General Dentistry residency at the Albany Stratton VA Medical Center in 2016. It was a privilege and an honor for him to serve our veterans alongside a team of in-house dental specialists. He brings his experience collaborating with multiple dental specialists to Rose Dental and will design your personalized treatment plan with a scientific and aesthetic perspective.
Dr. Hageman knows the science of dentistry is constantly evolving. That's why he believes a dentist's education is never finished. He has attended dental conferences in Buffalo, Boston, and New York City, as well as dental lectures offered by the local dental society.
Aside from studying dentistry, Dr. Hageman has studied the Tango in Argentina and enjoys Latin dancing with his wife. He enjoys tennis, snowboarding, and meeting people. He looks forward to meeting you at our office!
Dr. Lawrence Chen
Albany, NY
Rose Dental Associates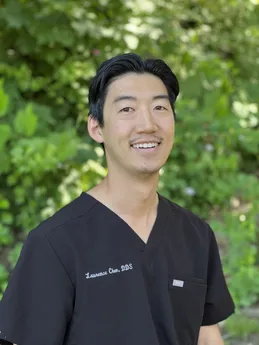 Dr. Lawrence Chen grew up on the coast of Los Angeles, CA and graduated from the University of the Pacific for both his undergraduate and dental degrees. He moved across the country to attend a residency at St. Barnabas Hospital in the Bronx to expand his knowledge and skill set. After practicing years of comprehensive dentistry in New York City, he moved to the Capital region, where he is excited to be a part of the Rose Dental team.
He continues to look for ways to improve prevention and treatment outcomes with the most successful practices as he takes courses in comprehensive restorative dentistry, endodontics, implant dentistry, and beyond. Additionally, Dr. Chen has maintained memberships in the Academy of General Dentistry, Academy of Biomimetic Dentistry, and American Association of Endodontics. As much as he loves to learn, he loves to teach. Patient education is an essential part of his practice philosophy.
He enjoys staying active through sports, exploring nature, traveling, cooking, creative outlets, and serving in the community.
Dr. Chen looks forward to getting to know you and working with you to achieve your goals.
Gila Beer, DDS
Albany, NY
Rose Dental Associates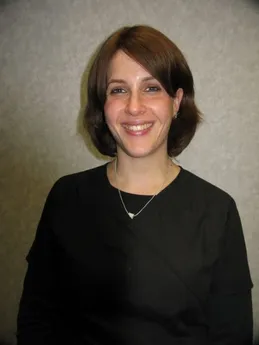 Dr. Beer joined Rose Dental Associates in November of 2013 and has become an integral part of our dental team. In addition to her bright smile and enthusiastic nature, she is kind and thorough.
Dr. Beer specializes in periodontics and provides outstanding implant therapy. Her extensive training in treating gum disease and performing cosmetic periodontal procedures brings excellent results. She enjoys helping people achieve a healthy smile while establishing a personal connection with each and every patient.
Her educational background includes a Bachelor of Science degree from Yeshiva University and a Doctor of Dental Surgery degree from Columbia University School of Dental Medicine . She furthered her training at Columbia's AEGD program and at UMDNJ in New Jersey where she received a Masters of Science in Oral Biology and completed her periodontal training.
Dr. Beer is married and has five children. Spending time with family, running and traveling, coupled with helping people, brings balance to her life.